If you are here visiting as part of the Blogger's Quilt Festival, welcome!
I discovered the world of the different appliances for myself recently. My present favourite is the star making ruler: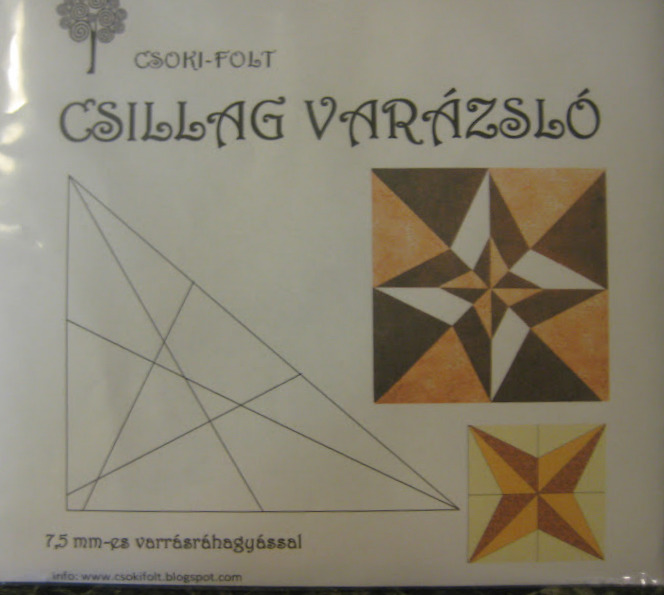 The number of the variations is practically inexhaustible... only our imagination can set a limit.
If I have a lot of time I sew up stripes with differing width and I cut 8 triangles to make a star.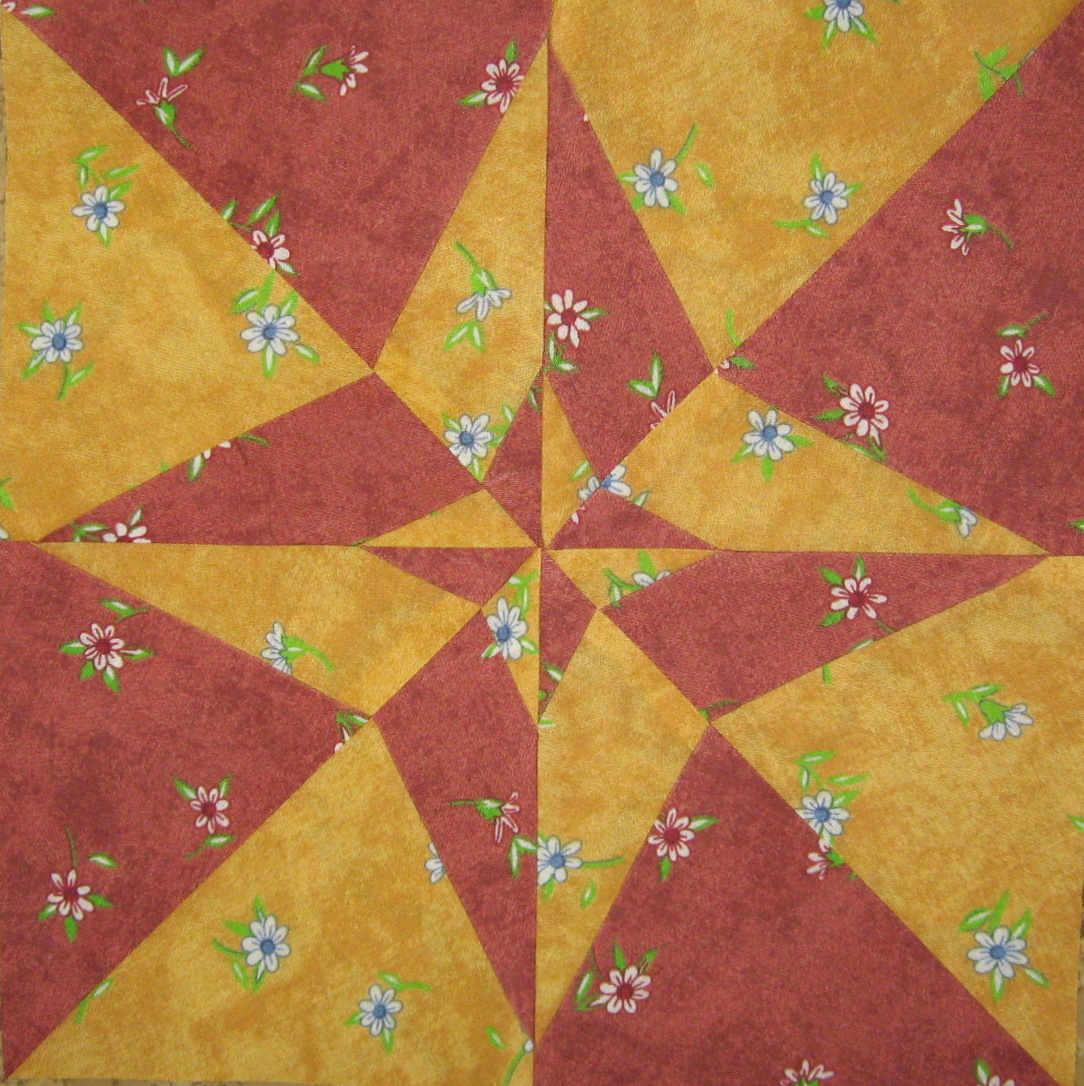 If I feel lazy I grab an already patterned, striped fabric and 20 minutes later I have a very cute block.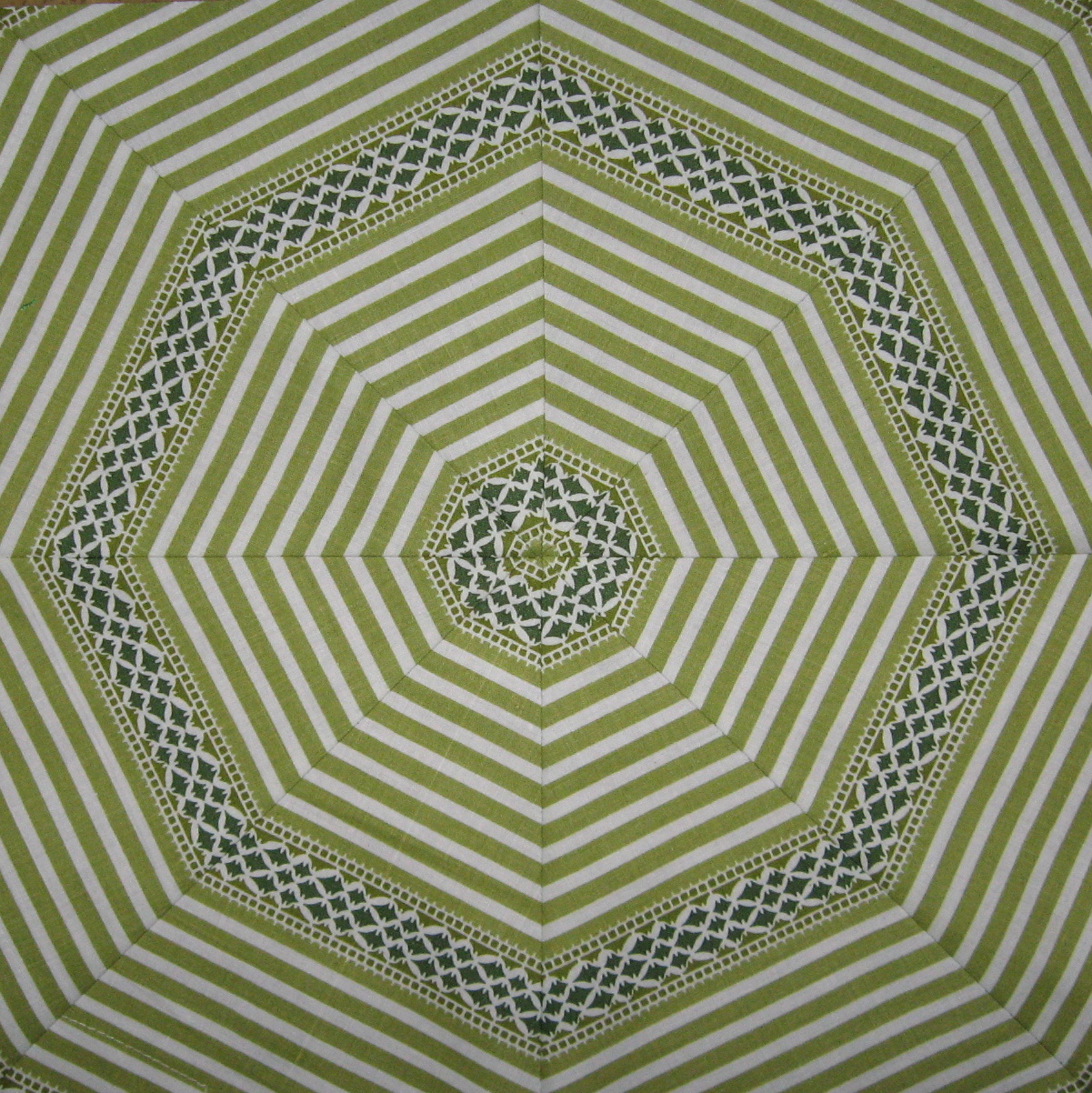 Try it yourselves! Have fun!
Greetings from Hungary!
(Allthough the blog was written in hungarian, but the pictures are national. :-) In the tags on the right side the FOLTVARRÁS means Patchwork/Quilt, and ERIKA's me.)
 I'm the 447. on Amy's site.